Scholarly Blog
University Reform And Change For What Kind Of Society?

No social institution can be studied in a vacuum. The university as an institution can only be understood within the context of the education system which, in turn, can only be comprehended within the context of society as a whole. As one of the pillars of the social system, the university must be analyzed and regulated in accordance with global strategies firmly anchored in local, national and international society. Just as these strategies interact with one another, society and the university interact as well.
This line of thought holds that universities do not exist independently of the so­cieties to which they belong, and their missions must be fully in harmony with the under­lying concepts of that society. A university for what kind of society? This must be the starting point for any attempt to establish institutional objectives consistent with the dialectic vision of changing and being changed, of responding to local and international needs, combining the universal with the particular, serving the com­munity and being served by it, contributing to endogenous development but also to sus­tainable world development, making unity and diversity compatible, and knowing not only how to be but also how to make.
These examples give some idea of the many issues being debated within the uni­versity institution. These issues grow in complexity as they interrelate to social issues. It is becoming imperative to outline certain universal principles for a desirable social model which can confer meaning and significance to humanity. As an illustration, the following are at least several basic principles which I believe society needs to reach: 
A society which bases its achievements on freedom, dignity and all-round de­velopment of the individual, fostering fraternity among its members and the prac­tical recognition of people's rights.

A society which upholds social and cultural pluralism through democratic awareness at both individual and collective level, allowing its citizens to play an effective role in every sphere, where tolerance is practiced, and diversity and the confrontation of ideas through dialogue and reasoning are accepted.

A society which focuses its development on people and not on manufactured products. This would lead to sustainable endogenous development as well as inter­dependent development at the service of the aims of human beings and their habi­tat, bringing about the innovations necessary to combat poverty, ignorance, dis­ease and environmental imbalances.

A society where individuals can attain the degree of knowledge which their ca­pacity and interest will permit; a society which will prepare people to play an ac­tive role in the economic sector by means of a decent job which society requires doing and which will lead to personal fulfillment. In short, a society which does not ex­clude any of its citizens from their right to self-fulfillment and to contribute with their work to their own upkeep and the development and progress of their com­munities.

A society which practices a social market economy, by means of more equita­ble distribution of income, better distribution of employment opportunities, a narrowing of the differences between the productive and services sectors and the permanent exercise of solidarity and cohesion as a basis for the eradication of impoverishment and the development of social responsibility both at individual and collective level.

An open, flexible, tolerant society directed towards the lifelong education of its members through work and leisure. Work and leisure should not be regarded as conflicting elements, since they form a social unit whose component parts are drawn together by knowledge. The work culture has underlined how gratifying leisure is. A culture for creative leisure would point up how gratifying work is.  Learning, as a component of both systems, is indispensable to the development of exploratory motivation, i.e. a spirit of inquiry, curiosity, creativity, aesthetic sensitivity and the capac­ity for analysis and thinking. In short, a society for learning or a society based on the permanent growth of knowledge.

A society capable of thinking in global terms and acting at the local level, i.e. a society immersed in the context of global thinking, capable of extending national solidarity to encompass the international dimension; a society capable of eradicat­ing internal inequalities and at the same time reducing international imbalances; a society capable of turning each of its members into a citizen of a nation-state and, at the same time, a citizen of the world; a society with a strong ethical behavior at all levels; a society capable of eliminating ethno­centric tendencies and contributing more fully to intercultural and transcultural diversity; a society which strengthens its own culture, enriching and being enriched by other cultures.
These global principles are not Utopian categories. On the contrary, they are the result of the demands of individual societies, and are in keeping with one of the charac­teristics of the scientific spirit: that advances in knowledge are not the property of any one individual or country but belong to all humanity. Desirable aims are not to be con­fused with the means of attaining those ends. Each society, independently of the stage of development which it has reached, can and must aspire to attain these and other im­mutable principles of the human condition. The methods, means and timescale will be different for each society, but at no time in their search for development should they be deflected from the quest for objectives which are transcendental to the human being. For this reason general objectives are proposed which derive from the concept of the equality of all human beings, of their rights as such, and from the unrelinquishable prin­ciples of freedom, justice and solidarity among peoples.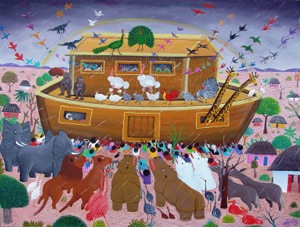 However, we must consider the present world inequalities and asymmetries to combine desirable and real goals. With a rigorous historical methodology and prospective analysis Paul M. Kennedy, eighteen years ago already referred to such type of inequalities in his book Preparing for the Twenty-first Century. Here he unravels the trends and causes of what he calls «winner and loser countries». This dichotomic analysis is based on the global study of the forces for change: environmental problems, the bio-technological revolution, demographic patterns, communications technology, new industrial methods – automation, artificial intelligence and robotics – and the future of the transnational nation-state. At the same time, the regional  examination of the world which constitutes the second part is viewed in relation to the variables of the corpus of values, attitudes, beliefs, education and culture which distinguish the different societies faced with the challenge of modernization.
The conclusions are not very hopeful for the current «losers», but it is suggested that it is not in the interests of the «winners» to allow the present order to be perpetuated if they are not all to become losers in real terms. An example of this is a possible explosive wave of immigration from the less developed countries which can only be halted by creating the necessary conditions for human development for all. Paul Kennedy opts for change through the re-education of humanity, the radical modification of the status of women and the need for new political leadership.  I would add to that the urgent need to create an ethical sense in every human dimension.
Ours is a time of profound social and technological changes, but it lacks one or more essential hori­zons on which to set the sights of this transforming zeal. Society is advancing so fast that its own structures cannot keep pace. Universities lag behind events. There is a world-wide trend towards the reform of the missions and practices of universities. For the most part, the reforms that have begun have been limited in scope, spasmodic and fragmented. Reform should mean continuous evaluation of the university in order to modify what needs to be changed and to retain what should remain. Reform and perma­nent assessment are interdependent and interactive processes which will permit univer­sities to attain the capacity for anticipation which is expected of them. So the fundamental question is: reform and change for what kind of society?
©2011 Miguel Angel Escotet. All rights reserved. Permission to reprint with appropriate citing.